International Patients
India has established itself as a world leader in infertility treatment visavis the currently employed medical procedures as well as in the development of safer and more effective assisted reproductive technology treatment.
Since 1980 over 60000 babies have been born to indian women as a result of assistant reproductive technology(IVF interventiion).Over 30000 of these births have taken place in the past 5 years as a result of advanced technologies developed in india. Today IVF treatment accounts for one in every 35 babies born in india and more than 1,50,000 indian women have used IVF treatment to address the issues of infertility.BFC's international program enables people living outside india to access leading assistant reproductive technologies such as IVF(In Vitro fertilization) and ICSI (Intra Cyto Plasmic Sperm Injection) and Surrogacy.
Our experienced team of Fertility specialist doctors nurses, scientists and counsellors can provide complete treatment services in Hyderabad or we can assist your local doctor to manage your cycle from your home city.This allows you to take advantage of the high level of the expertise of our Fertility specialists,reducing your stay in india to approximately 2 weeks only for the final monitoring phase of treatment, egg collection and embryo transfer.
BFC's success rates are the some of the best in the country achieved through the very high level of expertise of our clinical and scientific team and laboratory techniques developed over many years of our combined experience and knowledge.
If you would like to know more about our international program,Please contact us by calling +91 9959912119/+91 9959912294 or by clicking here to email the program coordinator.
Program Overview
Dr.bhavani fertility centre
Contact BFC either on +91 9959912119/+91 9959912294 or the website.
At this time your phone number/email adress will be taken.A general summary of your Fertility history and treatment sought will also be obtained.
The coordinator will outline the Fertility specialists available to manage international patients and will offer an appointment for telephonic consultation with the specialist of BFC which will attract a fee of $100 and must be paid in advance of the call.
Telephonic conversation with Fertility centre specialist
During a detailed conversation with our Fertility specialist(Lasting atleast 30 minutes) Your medical history and available test results will be recorded and more tests may be asked which might include a blood test, or semen analysis or ultrasound scan.
Preliminary advice regarding your treatment options will be discussed with you by the Fertility specialists.
Confirmation of treatment plan
Based on the Fertility treatment , the appropriate consent forms and detailed plan of your treatment cycle, medication and time line of dates will be provided to you. We will assist by providing a detailed description of your treatment plan.Our international patient nurse coordinator will contact you and provide a further orientation to the treatment cycle.One of our counsellors will assist you in preparing for treatment periodically.A typical IVF Cycle for an international patient will cost $10000 + the cost of any drugs you may need to aquire locally
Prepare and make travel arrangements to hyderabad
VISA ,Accomodation and Travel arrangements should be made at at this point with our assistance if required.The following email link provides details of a migration agent who can assist you with VISA Applications.
BFC has a tieup with Taj Deccan Hotel,Hyderabad, Telangana, India for accomodation at concessional rates. Should you wish to book this accomdation, please contact and advice that u r a patient with BFC, Hyderabad, Telangana, India.
Further information and advice on accomditaion and attractions in hyderabad are available from our travel desk.
Start of treatment
For your convenience you are adviced to start Fertility treatment at home 3-4 weeks before your Fertility Specialist appointment in Hyderabad. BFC will support you over phone or email as required.Alternatively your Fertility specialist will manage your treatment with the assistance from the nurse coordinator assisgned to you.
Travel to Hyderabad for final monitoring and treatment
Once you have started treatment in your own country, you then fly into Hyderabad for the monitoring of the final phase of your treatment cycle (For the egg collection , lab procedure and embryo transfer). On arrival you will meet your Fertility specialist and nurse coordinator who will closely monitor and care for you during the critical egg collection, embryo development and transfer. within a couple of days of embryo transfer you can travel home. on average you can expect to be in Hyderabad for approximately 2 weeks(Max 3 weeks).
For a treatment cycle where you are chosen to have all aspects of your care undertaken in India. we recommend you to plan spend 3 months in Hyderabad (Standard tourist visa).
During your stay you may like to enjoy some of the local atmosphere.Hyderabad offers some wonderful attractions find out more from tourism desk.
Ongoing care once you arrive home
We will continue ongoing support and contact upon your return home.A full copy of your medical record will be provided to you on completion of your treatment along with a letter to your local doctor detailing the treatment undertaken.
Within 2 weeks after reaching home you will have a pregnancy blood test and then talk with your Fertility specialist again.Your nurse coordinator will also call you to check on your progress.
Excess embryos not used during your initial cycle may be frozen and used for an additional frozen embryo transfer at a later time increasing your chance of achieving a pregnancy.
Contact Details:
If you would like know more about our international programme or would like to organize a telephonic consultation please contact by calling +91 9959912119/+91 9959912294
or you can email the programme coordinator : internationalpatients@bhavaniivf.com
Our Videos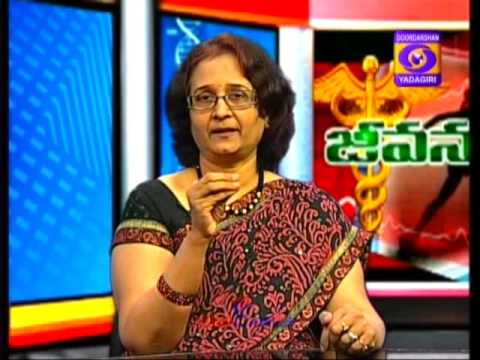 Excellent doctor, very confident, very good expertise in her work. she is very friendly, listens to all our problem with a lo
29-03-17
Saroj Kumar Behera